Cell Science 2020
On behalf of the Organizing Committees we take great pleasure in welcoming academic scientists, researchers, research scholars, students and experts of application fields to Rome, Italy for the International Conference on Cell Science and Molecular Biology conference to nurture the progress in the field by contributing with your expertise to what promises to be a very comprehensive and exciting meeting, and to enjoy the immense unique artistic heritage and wonderful landscape of Italy.
International Conference on Cell Science and Molecular Biology (Cell Science 2020), which will be held during November 25-26, 2020 at Rome, Italy is now an established event, attracting global participant's committed on sharing, exchanging and exploring new avenues of Cell Science, Molecular Biology and latest developments. The event will have 5-6 world level (Highly cited class) plenary speakers, established Keynote speakers, active Invited speakers and fresh contributed speakers. In addition, variety of poster presentations along with workshops and special sessions would be interested in audience.
The aim of the Cell Science 2020 is to promote quality research and real-world impact in an atmosphere of true international cooperation between scientists and engineers by bringing together again the world class researchers, International Communities and Industrial heads to discuss the latest developments and innovations in the fields of Cell Science and Molecular Biology.
We sincerely hope that Cell Science 2020 assists as an international platform for gathering researchers from around the world, widen professional contact and create new opportunities, including establishing new collaborations.
We are looking forward to seeing you at Cell Science 2020 in Rome, Italy.
Cell Science:
Cell-based analysis helps in the evaluation and in diagnostic and therapeutic applications of various types of infections and in the management of chronic and infectious diseases. Single-cell analysis is a growing application which may play a vital role in the life sciences. It refers to the study of variations of cells within an organ, tissue, and cell culture. During their base year study in 2016, Single-cell analysis market is estimated to reach USD 3.59 billion by 2022 hence it is growing at a CAGR of 16.5% during their forecast period between 2017 and 2022. Cell Science market growth is primarily driven by the technological advancements of their products, increasing government funding for cell-based research, growing focus on personalized medicine, increasing incidence and prevalence of chronic and infectious diseases, growing biotechnology and biopharmaceutical industries and wide applications of single-cell analysis in cancer research.
Stem Cells:
The market of stem cell is growing with the increasing clinical trials around the world. In the past few years, stem cells therapy has been gaining its adherence to promote their products. A significant rise in the therapeutic applications of stem cells and the advent of new treatments for chronic diseases are advanced to enhance the growth of the global stem cells market in next decades. In addition to this, the rising investment by the public as well as private organizations for research activities is likely to support the overall market growth soon. This market holds great potential in both diagnosis and therapeutic applications.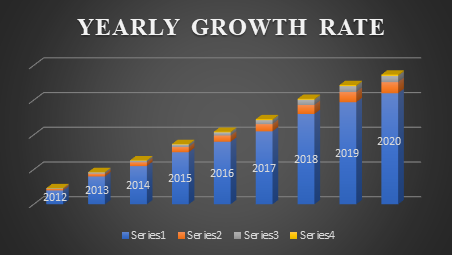 Today's market study of Cell science and Stem cells:
Transparency Market Research has made a market report that the global market for Cell science and Stem cells are projected to reach a value of US$270.5 bn by the end of 2025. This The global market is likely to exhibit a strong 13.80% CAGR between 2017 and 2025. In the total North American market, the united states dominate the market in both the products and banking services, holding around 77.4%. However, Asia-pacific is also growing with the highest growth rate.
The stem cell banking and processing are required for the rapid development of the infrastructure especially in developing economies and is predicted to encourage the growth of the global stem cells market in the coming years. In addition to this, the growth of the market is encouraged by the rise in awareness among people about the therapeutic potency of stem cells in the management of effective diseases. On the flip side, the technical limitation and the unclear regulatory guidelines for the development of the product are estimated to restrict the market growth across the globe.
TOP CELL BIOLOGY & STEM CELL UNIVERSITIES ACROSS THE GLOBE
Stanford University
Oxford University
Harvard University
Cambridge University
Yale University
King's College London
University College London
University of California
Massachusetts Institute of Technology
Related Cell Science Societies and Associations:
Australasian Society for Biomaterials and Tissue Engineering, European Association of Tissue Banks, German Society of Anti-Aging Medicine, European Society for Artificial Organs, International Federation for Artificial Organs, Tissue Engineering and Regenerative Medicine International Society, American Academy of Anti-Aging Medicine, International Society for Stem Cell Research, International Society for Cellular Therapy (ISCT), The Centre for Stem Cell and Regenerative Medicine (The Stem Cell Centre), German Society for Stem Cell Research (GSZ), Danish Stem Cell Society, European Stem Cell Community, European Cancer Stem Cell Research Institute, International Placenta Stem Cell Society (IPLASS), South African Stem Cell Transplantation Society(SASCeTS), Alliance for Regenerative Medicine, The National Stem Cell Foundation, Dutch Society for Stem Cell Research, Canadian Association for Research in Regenerative Medicine, Stem Cell Evaluation Technology Research Association, Australian Society for Stem Cell Research, Norwegian Centre for Stem Cell Research
Related Journal for Stem Cell and Regenerative Medicine:
Stem Cells, Molecular Cell Biology, Cell Death and Differentiation, Science Signalling, Seminars in Cell and Developmental Biology, Molecular and Cellular Biology, BMC Biology, Molecular Cell, Annual Review of Plant Biology, Annual Review of Biophysics, Cell Metabolism, Trends in Cell Biology, Journal of Cell Biology, Genome Biology, Nature Chemical Biology, Current Opinion in Cell Biology, Plant Cell, Stem Cell Reports, Cell Research, Progress in Lipid Research, Plant Journal, Journal of Cell Science, Stem Cells, Aging Cell, Molecular Biology of the Cell, Autophagy, Cellular and Molecular Life Sciences, Current Topics in Developmental Biology, Aging, Biochemical Journal, RNA Biology, Skeletal Muscle, Plant and Cell Physiology, Journal of Investigative Dermatology, Journal of Lipid Research, Journal of Leukocyte Biology, Developmental Biology
To share your views and research, please click here to register for the Conference.
To Collaborate Scientific Professionals around the World
Special Issues
All accepted abstracts will be published in respective Our International Journals.
Abstracts will be provided with Digital Object Identifier by